BRIEF
Modernize and unify Josepho's branding after different art direction changes, and create a coherence on its speech.
SOLUTION
A branding full of good mood around the smile and the baseline WE COLLECT SMILES !
The new playful and colorful branding of Josepho is reflecting its personnality and the one of its team : available and benevolent !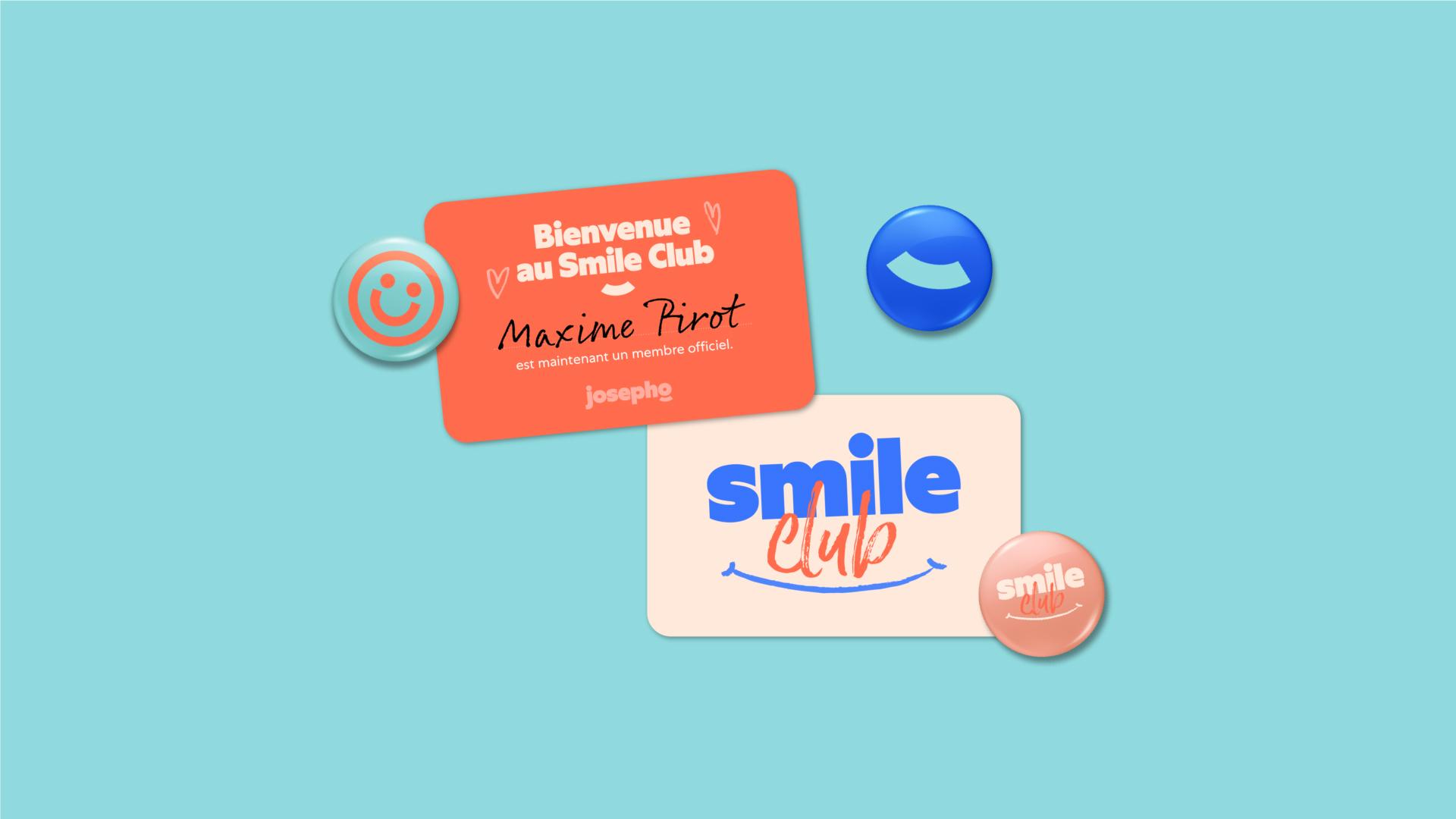 The smile's form is the visual signature of the brand, and can be used as a clipping mask, as a pattern, to end a phrase,...
ABOUT
Commissionned by Studio Josepho
CREDITS
Art direction : Studio OUAM
Photography : Gabriel Guibert
Set design : Fanny Garnichat
Maquillage : Jean-Manuel Domingos
Stylisme : Ambre Saravelli