BRIEF
The first hard liquor of Mira's Brewery needed a specific story and branding for this new range.
SOLUTION
With the collaboration of illustrator Steeven Salvat we brought to life the story of a maritime encounter that just doesn't end on the packaging design but continues to flow throughout the branding, communications and color aesthetics.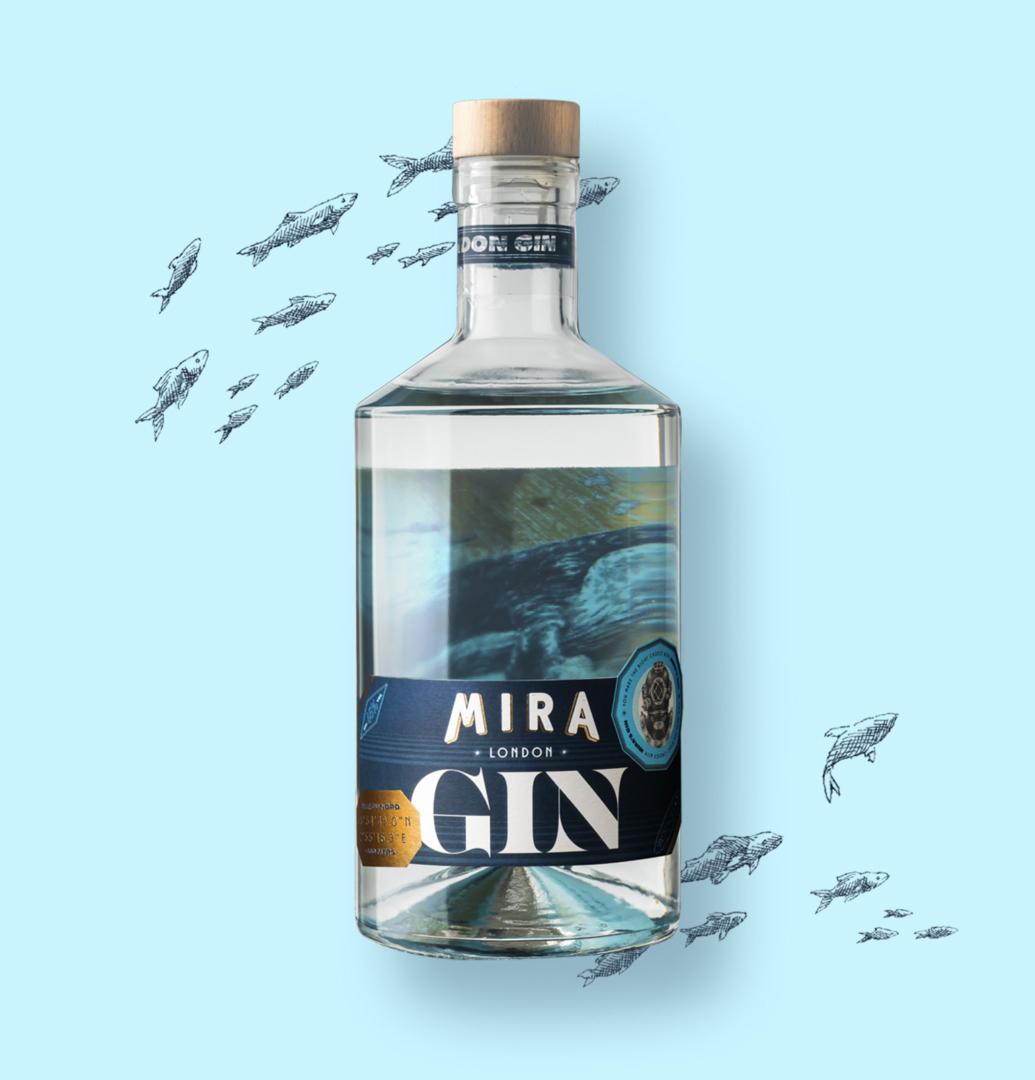 The illustration of Steeven Salvat is blurred behind the gin and you can uncover its details when you observe it closer (or drink it !)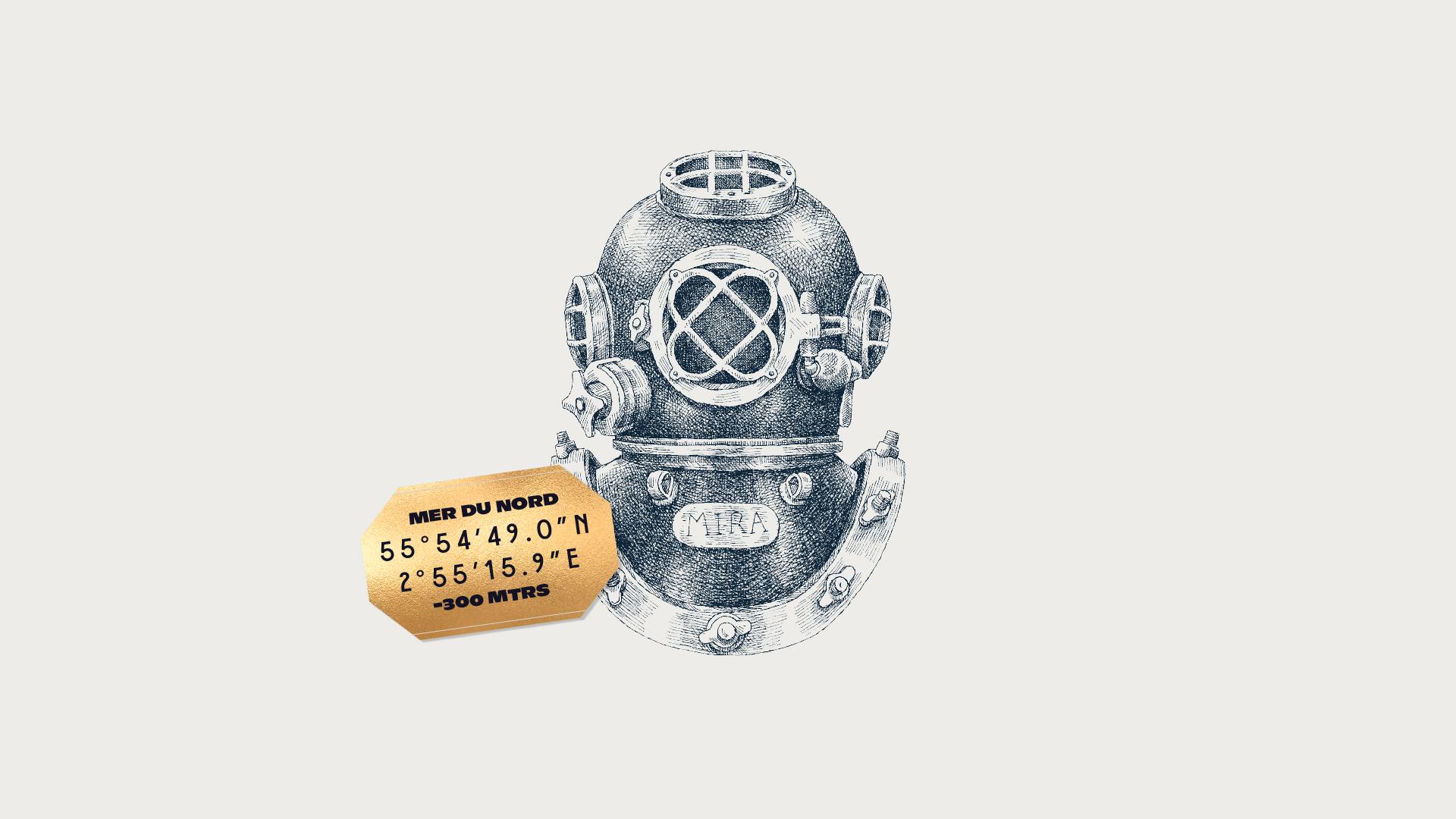 On the label on a gold stamp, the coordinates of the encounter between Augustus, named after one of the first deep-sea diver explorer, and the Humpback Whale in the North Sea.
À PROPOS
Commissionned by Brasserie Mira
CRÉDITS
Art Direction & Photography : studio OUAM
Illustrations : Steeven Salvat