BRIEF
Update the studio's identity to affirm the team's character and humor and its passion for digital.
SOLUTION
Studio9P is a true guide to the web, this curious territory. So why not assert it loud and clear by taking inspiration from the world of web language and the internet?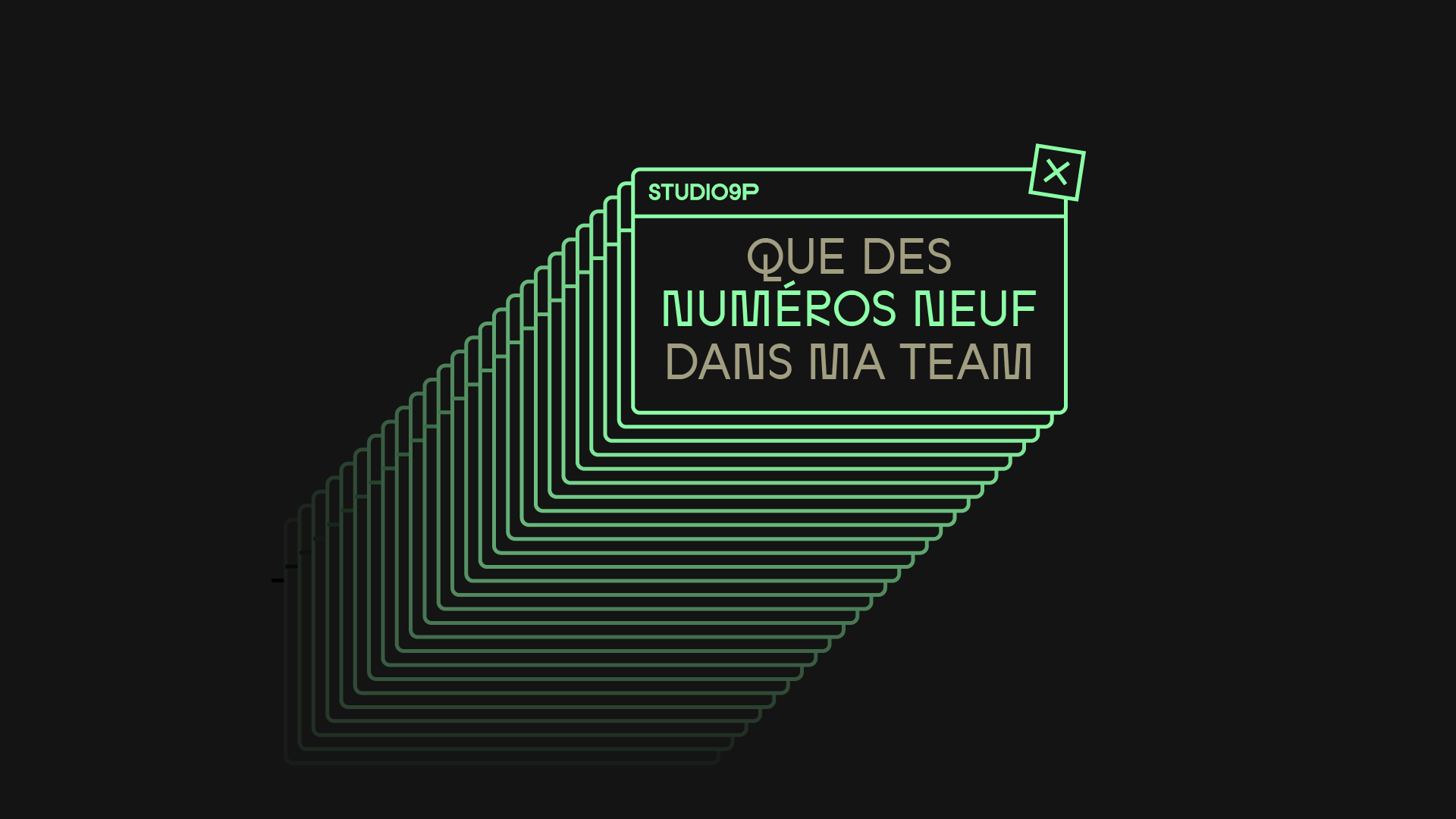 We created a very digital identity inspired by memes, browser windows, references to code and the internet accompanied by a new editorial tone to represent the studio 9P.
"The web is a curious territory. Its streets are labyrinths, its buildings are constantly changing places and the same language is not spoken everywhere. Not to get lost is a feat; to have fun is an opportunity; to settle there is a job. For ten years, the web has been our playground. We know by heart its laws, its shortcuts, its thousand jargons and its secret spots. And we've been having fun with you for ten years. We are a studio that designs and produces adventures for the web. We are Studio 9p. "
ABOUT
Commissioned by studio9P
CREDITS
Art Direction & Branding : Studio OUAM
Edito : Millie Servant
Web Development : studio9P