BRIEF
A real necessity of renewal for Les Burgers de Colette, a Bordeaux institution, which needed iconic graphic elements for a greater communication strength.
SOLUTION
A strategic recommendation, a new editorial guideline and a new graphic charter with a family tone and a true incarnation of Tatie Colette throughout the branding.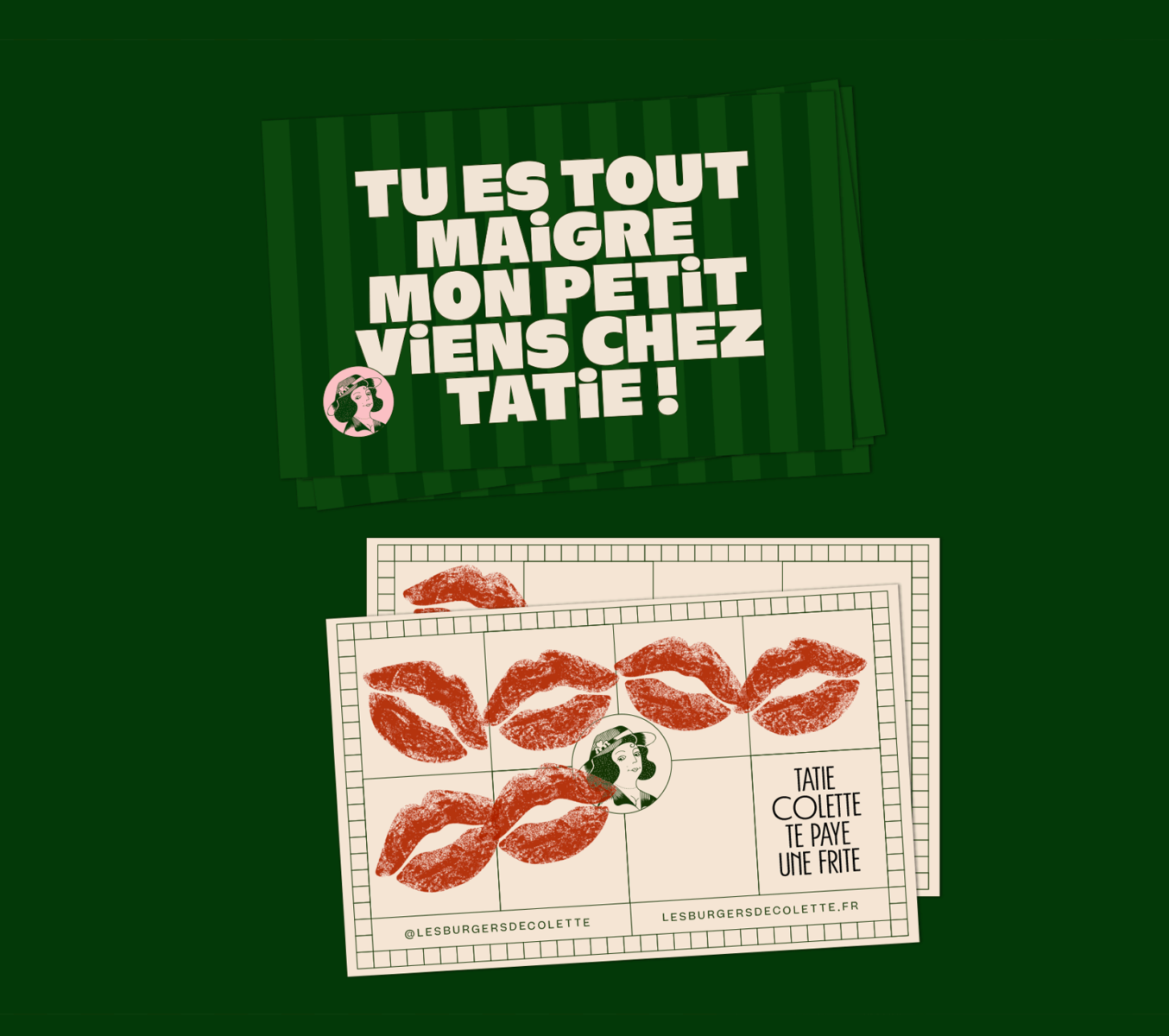 Auntie Colette's personality is put forward for a family and offbeat tone!
Big heart and family house.
ABOUT
Client : Les Burgers de Colette
CREDITS
Art Direction : studio OUAM
Copywriting & Strategy : Salade Tomate Oignon
Photography : Agence Smack