BRIEF
A new brewery appears in the Arachon Bay. Its creator, Jacques, are passionate about beer but also about music, art and their region. Which tone and image give to this new brand ?
SOLUTION
We accompanied the brewery with it's naming, storytelling, packaging and visual communication : Mira, latin mirabilia (wonders), is the reflection of its two founders, who whish to reinvent beer using the local richness and share their passion for hops. The brand is based on the curiosity cabinets, ancestors of museums, that have been created to transmit the love of art and discovery to their visitors.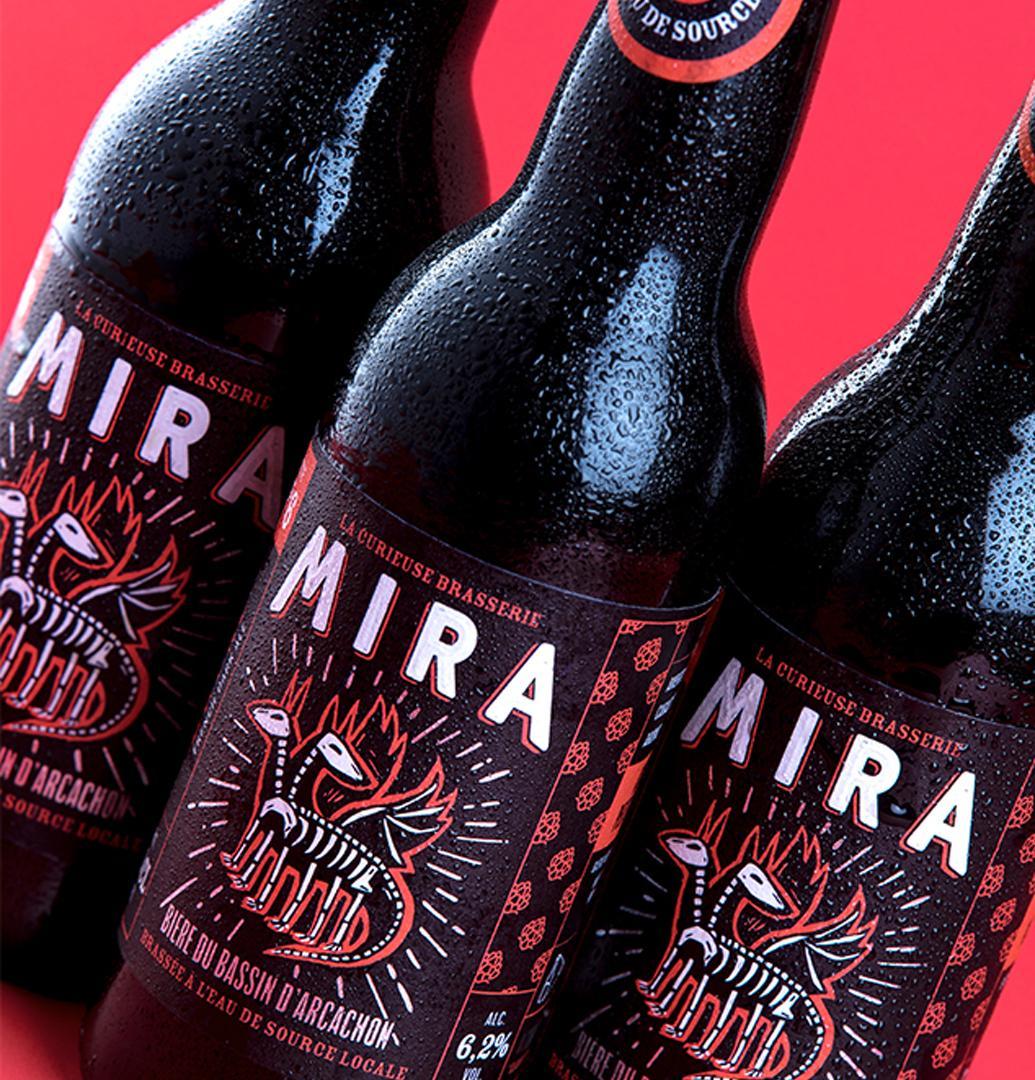 The chimera has become the emblem of the brand, a two-headed imaginary animal, guardian of the brewery.
The classic range, sold at wine shops, includes different recipes : lager, wheat beer, amber, organic and brown beer each associated with a color.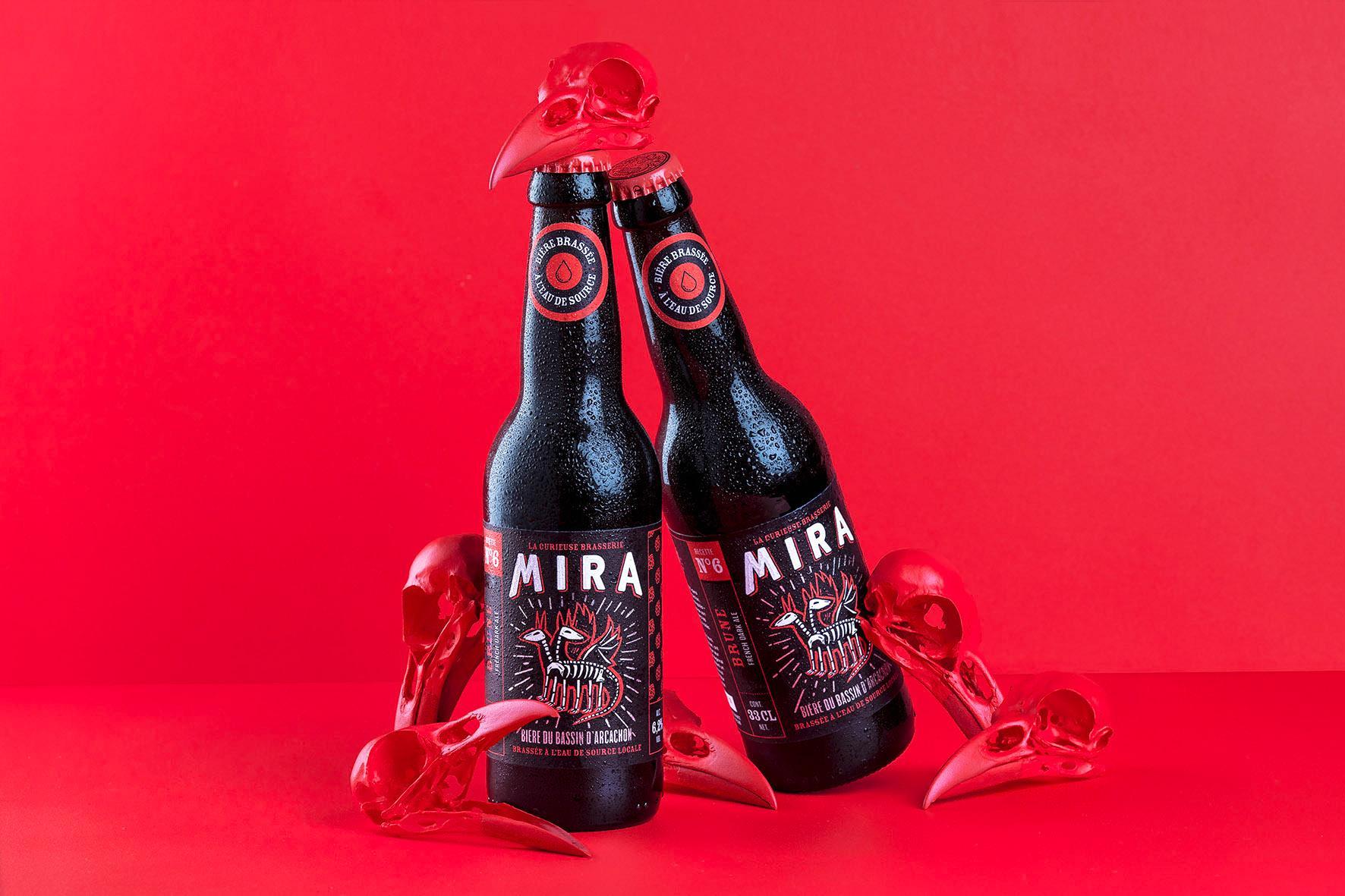 A PROPOS
Commissionned by Brasserie Mira
CREDITS
Art Direction : studio OUAM
Photography : Gabriel Guibert, Stéphane T. , Anaka & Brasserie Mira