BRIEF
This new khmer restaurant has its particularity and is coming back to the basics of the asian food : it's reversing the protein / vegetables ratio for a new balance with dairy fruits and vegetables. The goal : a cuisine that respects body and environment, without beef, OGM or plastic.
SOLUTION
The studio created a colorful and joyful branding inspired by the divinities on the Angkor temple and with a typography echoing the cambodgian calligraphy.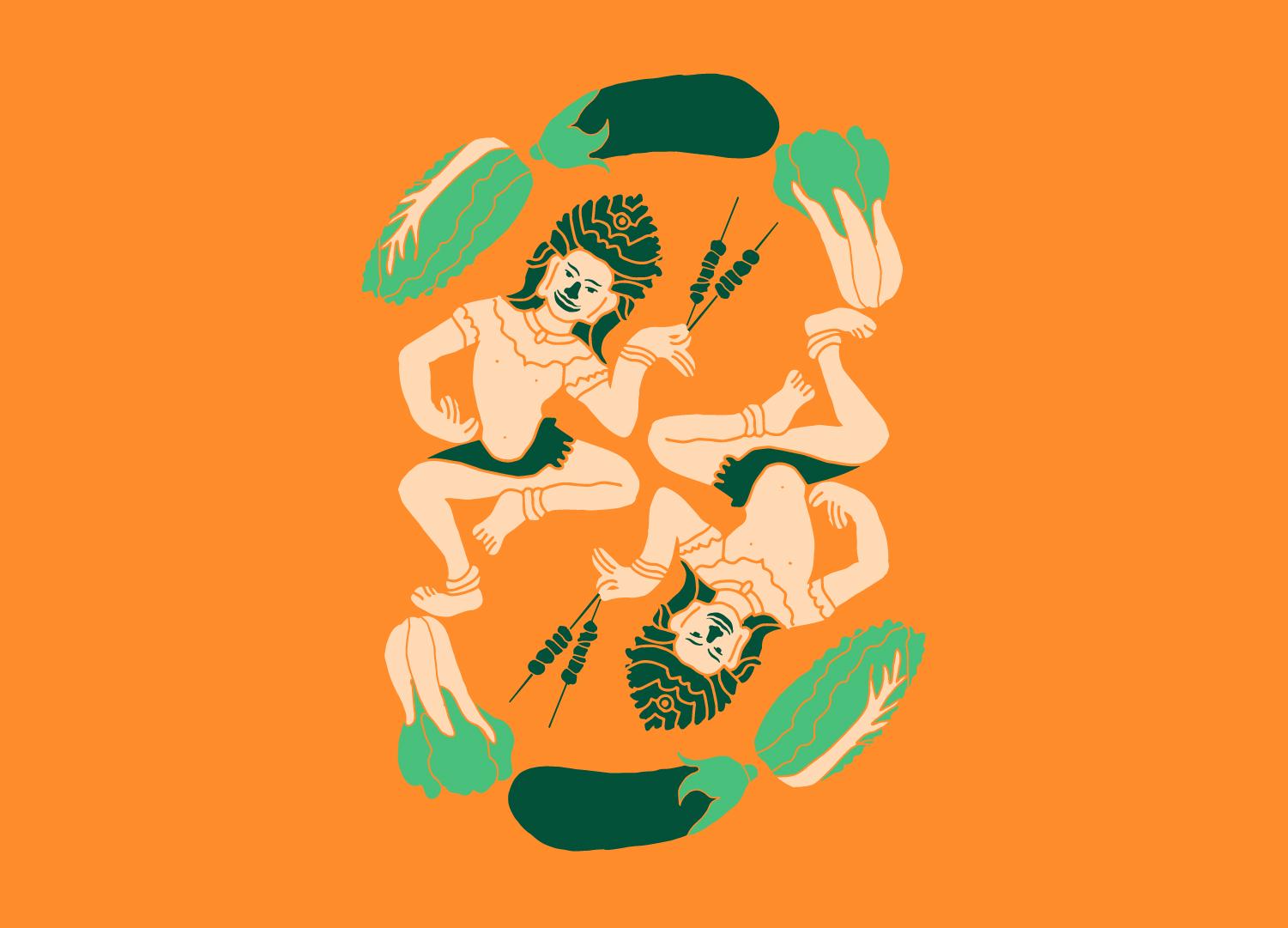 The illustrations play with the notion of balance to express this new ration that sublimate the vegetables !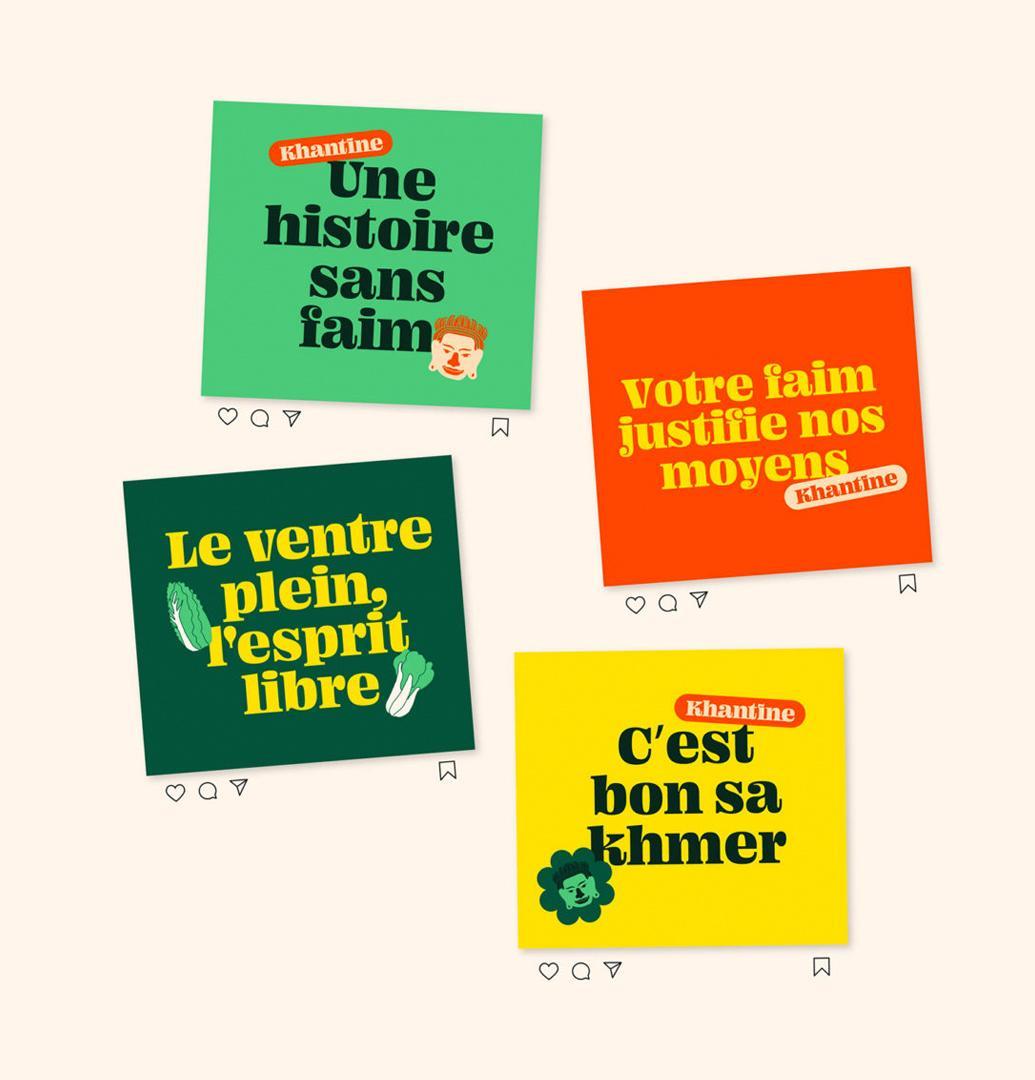 At the Angkor temple there are 216 smiley faces, at Khantine's we hope to put at least as much of them on our clients' faces !
ABOUT
Commissionned by Khantine
CREDITS
Art direction : studio OUAM
Photography : Alice Santini
Redaction : Millie Servant